The New Benefits of Cold Laser Therapy for Pets
Seeing a growing integration of the technology in health, cold laser therapy is providing a far more viable and non-invasive treatment for pets and creating a lower-cost alternative treatment for pet owners. Unlike hot laser treatment, which essentially involves burning or damaging heat treatment to the targeted area, the cold laser stimulates a pet's cell regeneration in a treated area with the use of intense light. This kind of treatment also triggers blood circulation, long known to be integral for natural healing via the pet's immune system. At Premier Pet Clinic we work to provide our clients in the Tahlequah, OK community with as many treatment options as we can.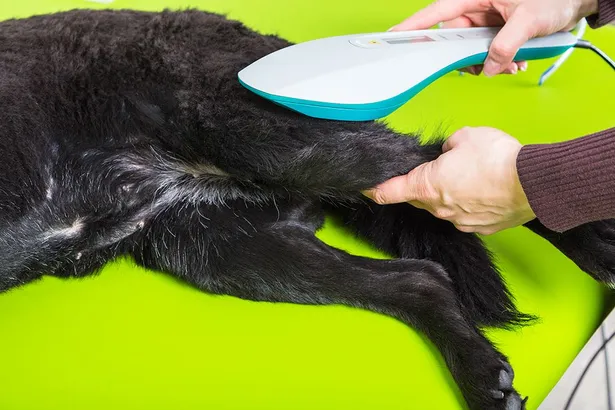 Is Cold Laser New? Not Really
Historically, cold laser applications have been a tool for treating humans, but technology has advanced to provide laser treatments for animals. Cold laser treatment is being applied more and more to pet patients suffering from muscle issues, arthritis, and wounds that aren't healing properly due to constriction or poor circulation.
Animal Reaction is Very Positive
For those worried about therapeutic laser for pets, no need to worry. Therapeutic laser treatment is a confirmed form of therapy that works for pets. The cold laser treatment relieves the animal, particularly dogs, when in pain. Most sessions only last a few minutes to a half-hour at the most.
When preparing for therapeutic laser treatment, the animal does not require any shaving for the treatment area and no sedation is required to treat. Our veterinary team will prep your pet and apply the treatment in a calm and safe environment.
Best Therapeutic Care for Pets in Tahlequah Community
If you're in the Tahlequah region and need help for your pet's pain management, visit Premier Pet Clinic. At our clinic, we work hard to provide the best veterinary care to all of our clients. Being one of the few clinics that offer laser therapy, we are leading the charge in helping pets heal. To schedule an appointment with our clinic call (918) 207-5867 today!